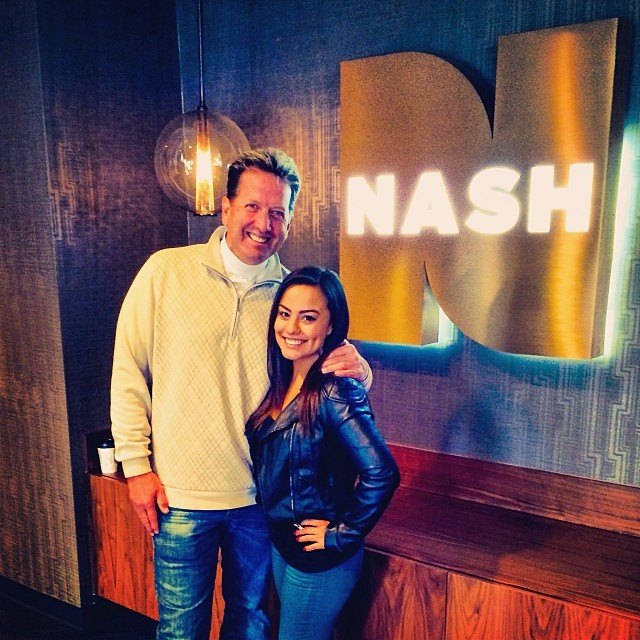 You can here Nash Nights Live Monday through Saturday from 7pm to midnight.
Shawn Parr
Shawn Parr is no stranger to Country radio. Before joining NASH Nights Live, he was the voice of KKGO after spending years at the Los Angeles powerhouse KZLA. He has also been the voice of Dick Clark Productions for the past two decades, and his work includes announcing the American Music Awards, the Golden Globes and the Academy of Country Music Awards. Shawn Parr has been a talent in the music and country music industry for over 25 years.
Elaina D Smith
A California native, Elaina Doré Smith graduated from San Diego State University with a degree in Journalism and Media Studies. After working with Entertainment Tonight in Los Angeles, Elaina found her true passion in radio when she won an audition and was invited to join the wildly popular San Diego morning show "Dave, Shelly and Chainsaw" on 100.7 JACK FM. She became known for her singing talent as well as her humorous ad-lib ability. Elaina created a close relationship with the listeners.
Soon, she was discovered by Cumulus Media's Terry Simmons at WA1A in Melbourne, Florida. She made the cross country trek and became part of the number one morning show in Florida's Space Coast, co-hosting with market legend Timmy Vee as they launched "Timmy & Elaina in the Morning". Elaina jumped at the opportunity to join Shawn Parr for Nash Nights Live, and picked up her life again to move to Nashville, TN! Though her radio career has been relatively short, she has already made an impact on many lives, and continues to show her passion for the industry. Elaina is known for her bubbly personality, activity in the community, social networking, singing, running, and her love of all things Disney.