Grab your spoons and forget about counting calories! The ultimate dessert collaboration has arrived, and you do not want to miss it. Two iconic brands, Blue Bell® and Dr Pepper®, have teamed up to create one delicious ice cream flavor, that will leave your taste buds dancing in joy – Dr Pepper Float!
Say goodbye to boring vanilla and traditional sherbets because Dr Pepper Float is here to take your taste buds on a spin. A creamy vanilla ice cream swirled together with a Dr Pepper flavored sherbet! When was the last time you tasted something this amazing?
Now, imagine savoring the taste of your favorite fizzy drink in every bite of your favorite ice cream. This is the kind of treat that makes any day worthwhile. A sweet, creamy, and slightly tangy combo that just screams 'treat yo' self!' But wait, it gets better! The Blue Bell Dr Pepper float ice cream is now available at all the grocery stores in Shreveport-bossier that sell Blue Bell!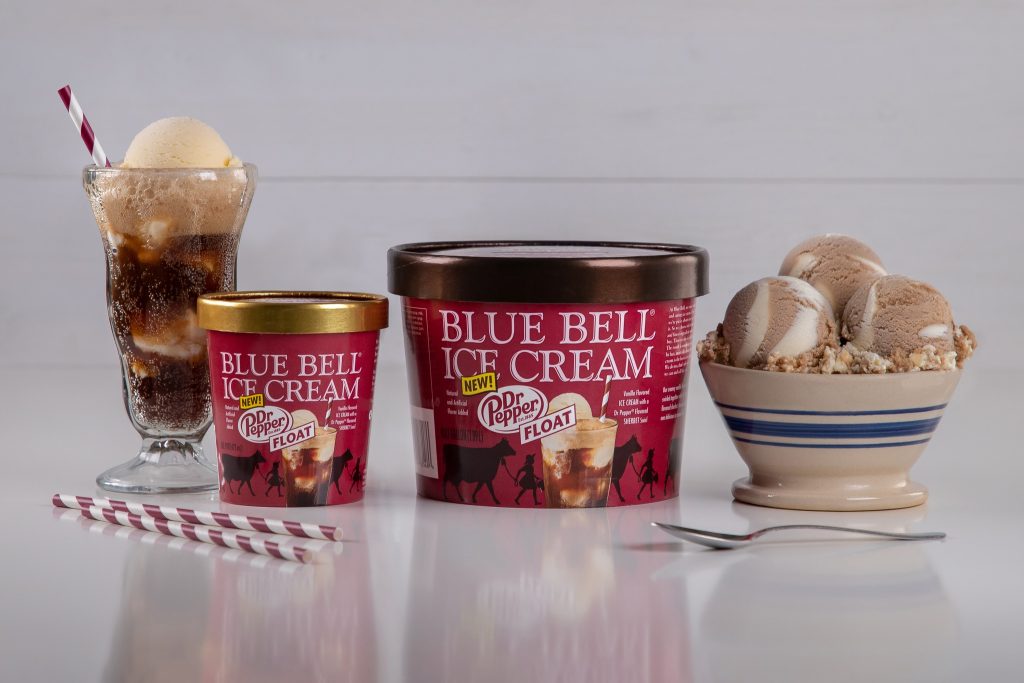 Available in half-gallon and pint sizes, you can stock up your fridge with this dessert masterpiece and enjoy your favorite treat any time you please. Whether you're out with friends, having a family night, or just treating yourself to something sweet, Dr Pepper Float is the perfect dessert to elevate your experience.
So head over to your nearest grocery store, search for the Blue Bell section, and indulge in a delicious fusion of flavors. But hurry up, this dessert is only available where Blue Bell is sold. So, what are you waiting for? Go out and get your hands on the ultimate dessert collaboration today. You can thank us later. Enjoy!