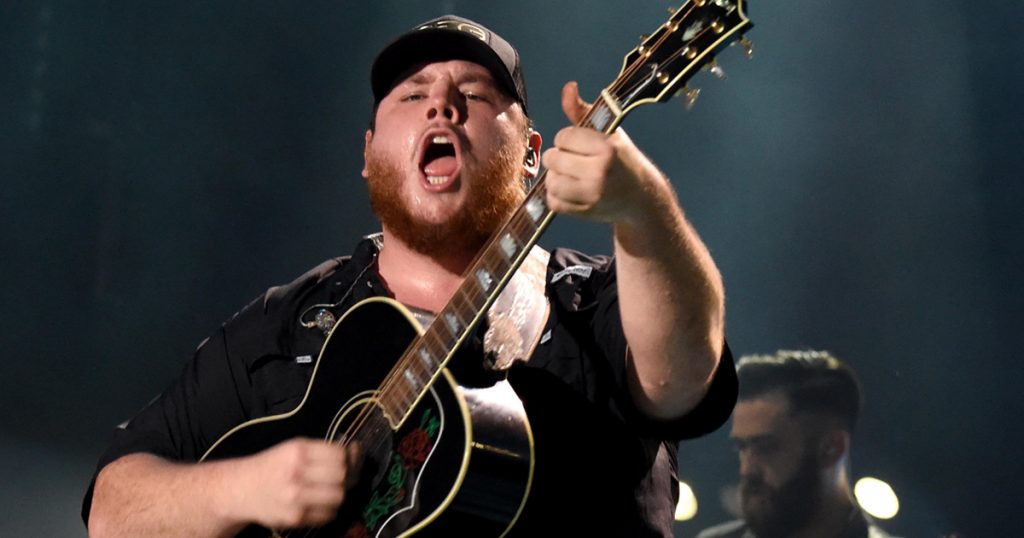 A video was making the rounds recently of a 22-year-old dying man named Dalton.  He has less than one year to live.  And in the clip he said his wish was to see Luke Combs in concert, and go to Dollywood.  
When Luke saw it, he granted both wishes. He picked up the Dollywood tab, and invited Dalton and his family to his concert last Saturday at the Mercedes-Benz Stadium in Atlanta.
And it wasn't just a meet and greet. He took time out from his pre-show routine to give everyone a backstage tour. They enjoyed food and free merch, and Luke gave Dalton an autographed guitar. They even hugged it out.
The original video was posted by the James Bess Foundation. Their mission is to grant the final wish of adults battling terminal illness. (Here's a clip of Luke and Dalton backstage . . . and Dalton in the audience before the show.)